Online Casino Real Money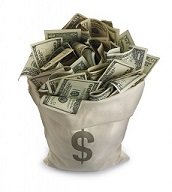 There are plenty of great Online Casino Real Money reviews sites that check and analyze every aspect. Still, when it comes to playing for real cash, some of us like to double check things by themselves. I know I do. Here we will go over the main things you need to check before making a deposit in a real money online casino. A short guide on how to do it yourself.
Let's say that you came to our Online Slots for Real Money page and the second real money casino on our rating drew your attention. Now, how do you check that it's really as good as we say?
Does it accepts real money players from your country
It might be a bit surprising at the beginning, but we couldn't find a single real money casino online that accepts players from all around the glob. There are always some exceptions. The reason for that is very simple: all casinos, or at least the respectable ones that we want to play at, are licensed by certain authority. Due to the terms of their license and due to the different rules of each country, casinos cannot accept players from certain countries or states. Therefore, the first thing you need to check is that the casino you chose accepts players from your country or state. Let's say it does.
Online Casino Real Money Deposit Methods
The next thing on the list is to see that it accepts one of the payment methods that you would like to use. You can see it either on the casino review page here on Slot Machines Online or you can click on the "Play Now" button next to the casino which will lead you to the desired casino homepage. Scroll down to the bottom of the page and you will see a list of different payment methods- see the example below:
For example if you would like to use Visa or Paypal, you can see that Visa or Paypal symbols appear at the bottom (footer) of the casino homepage.
You can also use our casino deposit methods page, where you can find the best casino for each payment option, such as credit card casinos, PayPal casino, etc…
Those first two steps are the basics the designed to check that you can Technically play at this online casino for real money. Now that you know that you can, the next question you need to answer- Do you want to play in this Real Money Casino? To answer this question there are another two aspects you need to check:
Slots, 3D Slots, Video Poker and more
First, is it Fun? Eventually gambling is all about playing the games you like and having a good time. Therefore, the next thing you want to see is if this casino has a nice variety of games that you would like to play. If you are fond of specific casino software, BetSoft for example, then it's easy. You can just check on the casino review page that they offer Betsoft games. If you not sure which software you are looking for, you can just look for the specific game type. For example you are a slots fan, particularly video slots with Bonus Features and Progressive slots. First, you can see a short list of games on the review page. Then, for more details, you go back to the casino home page, and look for the button Games or Slots, usually it will appear somewhere on the top menu or in the middle of the page. It will take you to the page with screenshots of some/all Slot Machines that the casino offers. You can look around if there are Progressive slots for example and if in general the slots look attractive to you.
Safe Online Casino
Now, to the important part. How can you double check by yourself that it is a trusted online casino and you are safe to play there for real cash. There is one easy solution: Google it. You can just google the casino name with the word review, like "888 Casino Review" or even go further and google "888 Casino Rogue". You can just see if something catches your eye or click on random reviews. It's ok to see some "bad" comments. For example if you see that someone didn't like their Slot games or that some support person didn't answer their question- that's ok. It means that probably there are thousands of other players that liked the games and the support, but it wasn't important for them to write about it. Don't forget, there is not a single company or person in the world that everybody like. On the other hand, if the search results are full of bad reviews, players compaing that they have not been paid (the 1 most important factor to notice)- then there is one thing to do- stay away and choose another Real Money Casino to play at.
Needless to say, that we run those check and much much more for every casino that is listed on our site and only the Best Real Money Casinos we list on our site.
How to start playing Online Casino for Real Money
Now that you didn't find anything special that should prevent you from playing in the desired Real Money Online Casino, the next step is to sign up, to make a deposit and to have some FUN!
In order to do that you go back to the casino page that you've opened sign up (You can sign up on the casino site itself or you can download the casino software and sign up there). Usually it's a very easy process and just takes 2 minutes to fill all your details. Then you make a deposit using the desired payment method and that's it. We do recommend to make the first deposit slightly lower than your average deposit, something like 50%-75% of your regular deposit.
If you have any question, need an advice or want us to test specific online casino, feel free to contact us using our contact form.
Have Fun!
Online Casino Real Money
was last modified:
February 24th, 2021
by
Mark